Entertainment on The Redcliffe Peninsula
Plenty of entertainment for the young and the young at heart!
Redcliffe Is Open For Business!
What is your Super Power ... Is it supporting our Local Businesses in Redcliffe? 
Advertise Here!
We support Redcliffe!
Advertise Here!
Great Spot!
Looking for Entertainment in South-East Queensland?
Redcliffe hosts annual events across the peninsula. There is Kite Fest, which grows each year with the variety of kites on display. Motor shows make regular appearances, catering to those who love vintage and classic cars, and those who prefer the hot rods and speed machines. The Redcliffe Showgrounds plays host to the annual show and to the Caravan, Camping and 4WD event.
 There is an Entertainment Centre in the central area of Redcliffe where live entertainment and theatre productions are performed. If you prefer, you can relax at the movies. Some of the local venues provide live entertainment, catering to the needs of their patrons.
Redcliffe Entertainment Centre
From musicals to comedy, dance and everything in between, the Redcliffe Entertainment Centre is the perfect venue for an outing with family and friends. We look forward to rolling out the red carpet for you.
Mousetrap Theartre Company
The Mousetrap Theatre Company Inc. is Redcliffe Peninsula's premier little theatre company. From plays, musicals, comedies, cabarets to children's productions, you'll find a great night out at the Theatre at Mousetrap!  Mousetrap is a community theatre run by dedicated volunteers and welcomes participation by members of the general public.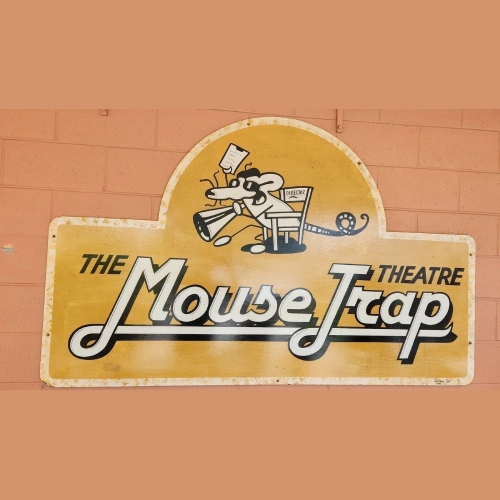 The Redcliffe Showgrounds is a Showground in Redcliffe wher many program of events occur. The Showground is located at Scarborough Rd, Redcliffe QLD 4020. 
Set alongside the picturesque Redcliffe Peninsula, just north of Brisbane, the Redcliffe Markets are an iconic seaside marketplace. filled with fresh farm-direct produce and meats, artisan goods, trawler-direct seafood, fresh baked breads, gourmet food and provisions, handmade wares, art 'n' craft and SO much more.
Discover a vibrant program of ever-changing exhibitions, events and workshops throughout the year, including the exciting Imaginarium – a dedicated kids' play space filled with varied activities and crafts designed for children to create, learn and explore.
Redcliffe Botanic Gardens
The Redcliffe Botanic Gardens is a peaceful green haven right in the heart of the city and provides a quick escape from the rigours of everyday life. It is the perfect place to have a picnic, celebrate a birthday or simply enjoy a quiet moment in the beautiful surrounds. 
Cinema chain offering blockbusters & indie films, plus kids' programs & live music screenings.
The local Showgrounds perfect for big rigs and clean facilities, several of Moreton Bay Region's local show societies offer the caravanning community a great solution for affordable short stays, outside of the annual show period.
Visit the Settlement Cove Lagoon located in the front of Redcliffe Parade. Community swimming and wading pools open 24/7 with picnic shelters, BBQ areas, playgrounds and showers.
Fun and interesting art activities for children and adults at affordable prices led by qualified art.
Bim Bam Brisbane is an Aboriginal Art Gallery presenting an extensive and broad range of Aboriginal fine art & craft including: paintings, baskets, pottery, carvings and memorial poles and a wide selection of Aboriginal art books.
Redcliffe Art Gallery is the Peninsula's premier arts destination. This brand-new, architecturally-designed venue hosts a vibrant and ever-changing exhibition program. Across four exhibition spaces, visitors can experience works by local, emerging and established Australian artists.
Are you looking for a family-friendly adventure packed with fun and excitement? Look no further than Undersea Putt & Play! Our all-ages entertainment hub offers an epic 18-hole underwater adventure-themed course, a fully licenced bar and one of the largest redemption arcades on the Peninsula.
Brisbane Whale Watching invites you to come on board the magnificent Eye-Spy for an encounter with the whales. There's no better place to observe the mighty Humpback than Brisbane's Moreton Bay.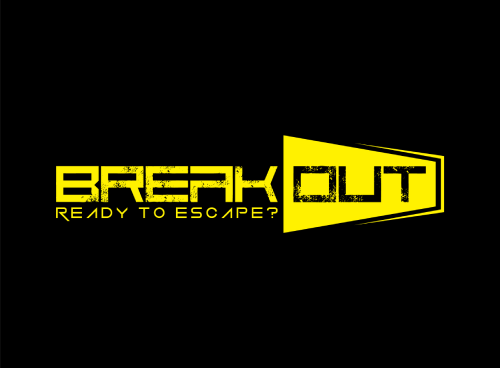 Breakout Escape Rooms Redcliffe
Whether you're looking for a fun activity with friends, team building or social outing with colleagues, or planning a family gathering, our escape rooms will give you the ultimate, memorable experience.
Dolphine Wild Island Cruises
Redcliffe Art Gallery is the Peninsula's premier arts destination. This brand-new, architecturally-designed venue hosts a vibrant and ever-changing exhibition program. Across four exhibition spaces, visitors can experience works by local, emerging and established Australian artists.
Redcliffe Musical Theatre
Visit the local Redcliffe Musical Theatre company providing quality musical theatre to the Moreton Bay Region.
Our clubhouse is adjacent to the public boat ramp at Woody Point, just west of the jetty at the corner of Hornibrook Esplanade and Oxley Ave, on the Redcliffe Peninsula in southeast Queensland, Australia. We cater for all trailable sailing craft and levels of ability with a fleet consisting of; trailer sailers, monohulls, catamarans, old boats, new boats, slow boats, fast boats. The club welcomes fun and racing sailors, geriatrics through to juniors, raw beginners, novices and experts.
Unique walkway honoring the namesake pop group with statues, photos & a musical light show.
Redcliffe Leagues located on the beautiful Redcliffe Peninsula. The Redcliffe Leagues Club showcases some of the best live entertainment in the region. With a multitude of bar and dining options as well as an adaptable function venue.
Club & entertainment venue with a sports lounge, diverse dining options, live musicians & bands.
With breathtaking views of Moreton Bay, relaxed dining spaces, Bistro, TAB, Public Bar & Gaming Lounge, The Ambassador of Redcliffe is the perfect venue for you and your family.
A place of traditional food, Beer and Wine, and a great atmosphere with planty of entertainment for family and friends.
Visit the ERA Bar for a bit musical entertainment, food and beer and a place hangout with your mates.
Location
1o Level 1 Comino's Arcade 133 Redcliffe Parade Redcliffe Qld 4020